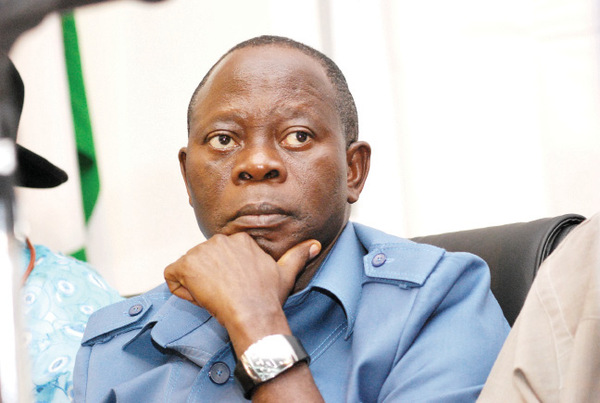 An elections petitions tribunal in Edo state has removed Godwin Yakubu as a lawmaker representing Estako West II constituency. 
Godwin who contested on the platform of the All Progressive Congress was declared winner of the April 11 house of assembly elections but the tribunal has now reversed the decision.
 According to the nation,  Eruaga Sylvanus a candidate of the Peoples Democratic Party was declared winner.
The judgement was read by Justice E. About who declared that the PDP candidate scored the highest number of  votes in the election.
Meanwhile at Federal level, the APC are embroiled in a messy situation as regards the appointment of principal officers in the national Assembly.
Lawmakers on Thursday, June 25, charged on one another for supremacy for almost one and half hours. Members were reportedly in riot mood following an attempt by supporters of the national leadership of the APC to force the House Speaker, Yakubu Dogara to announce the list of principal officers sent by the party.
The speaker's refusal to read the names caused a brawl that halted proceeding.