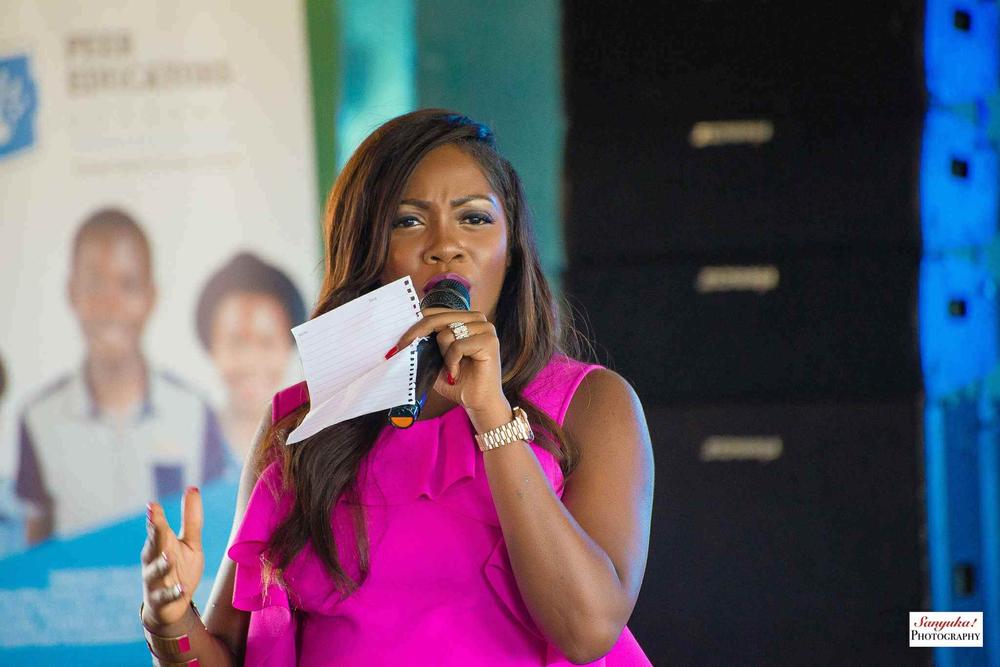 Heavily pregnant Mavin Records act, Tiwa Savage, is at the very last stage of pregnancy and the expectant mummy is keeping fans aware of her present situation.
The songstress shared an emotional story of how the last phase of can be with her fans.
She posted a romantic couple picture that just had a baby and maintaining a steady look on the baby with reads, This Could Be Us But Am Still Pregnant. With a caption
"The very last part of pregnancy can be very emotional … A part of you just wants the baby out because of the physical strain it has over your whole body but a part of you will miss those precious private moments that only you and your baby share…moments when your baby kicks or moves and only both of you experience it, when you feel hiccups or when you know when baby is sleeping or awake…this is the most spiritual, emotional, physical journey I have ever been through and I will miss getting away with so much lol especially with hubby, like him getting me food in the middle of the night, helping me put my shoe on, comforting me while I'm crying over silly things like its raining outside or because I feel unattractive. Sorry@teebillz323 soon be over [utf8mb4="8J+ZiA=="]I am so blessed. God has been faithful to me…#takeyourtimebaby#getashealthyaspossibleinthere"
See her Instagram post:
Mrs Balogun who had her baby shower on a yatch in Lagos on May 17, this year is currently in the UK where the baby is expected to be delivered.
We wish Tiwa a safe delivery.