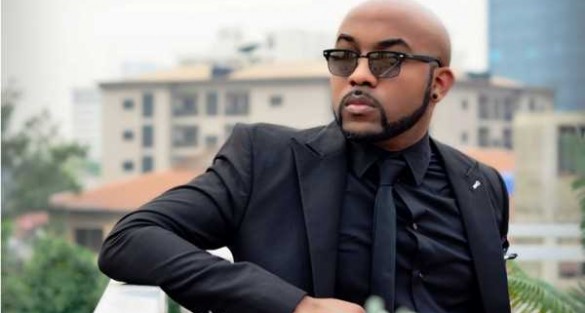 Super Star and rapper Banky West stated that his counterparts talks about the size of his head. This he said during his appearance on MTV Base Official Naija Top Ten, he gave a stunningly effortless freestyle performance. He shoots at his critics and naysayers during the course of a spell-binding 40-second freestyle:
"Haters like to talk about my head being way too big/I brush it off because my flow is just way too sick/And plus I'm on my way to being way too rich/Came in the building solo, tonight I might slay two chicks" he rapped.
After the freestyle, the superstar announces a giveaway contest with the prize being his signature 'W' hat which he has worn in several music videos.