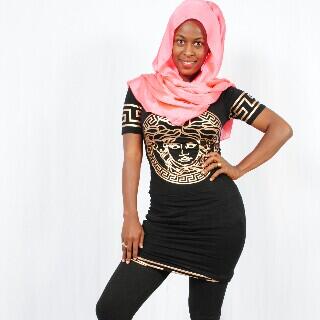 Kannywood actress, Nafisa Abdullahi, publicly admitted that she is in love with the producer Adam A Zango, and reportedly her feelings are mutual.
According to Abdullahi, who wrote under a picture of Zango on Instagram her love confession, she can no longer deny her love for him.
Abdullahi in her confession says: "This post is gonna make a lot of people question me. Whatever question anyone (has), I don't know the answer to it. In fact, I have a lot of questions that I don't know their answers… I don't know how to pretend, so the only thing (I) am gonna say is I do love and care about this person and whatever it is the future has for the both of us (I) am already prepared to take it but meanwhile I can't deny caring about him anymore… So, please, speak of good or keep quiet. Thank you."
There were rumours that she and Zango have been dating since 2013. However, they reportedly separated and threw a private party in Kaduna to celebrate the separation.
Moreover, the separation led to Abdullahi's six-month ban in Kannywood.
It was learnt that Abdullahi and Zango were recently seen around Abuja on sets for his music videos.
According to the Premium Times, a friend of the actress, who pleaded anonymity, confirmed that the couple is "really in love".
"As for my friend Nafisa, she loves Adam very well now," the friend said. "I just pray it ends well."
Earlier this year, actress Rahma Sadau accused Zango of booting her off his film for rejecting his sexual advances.