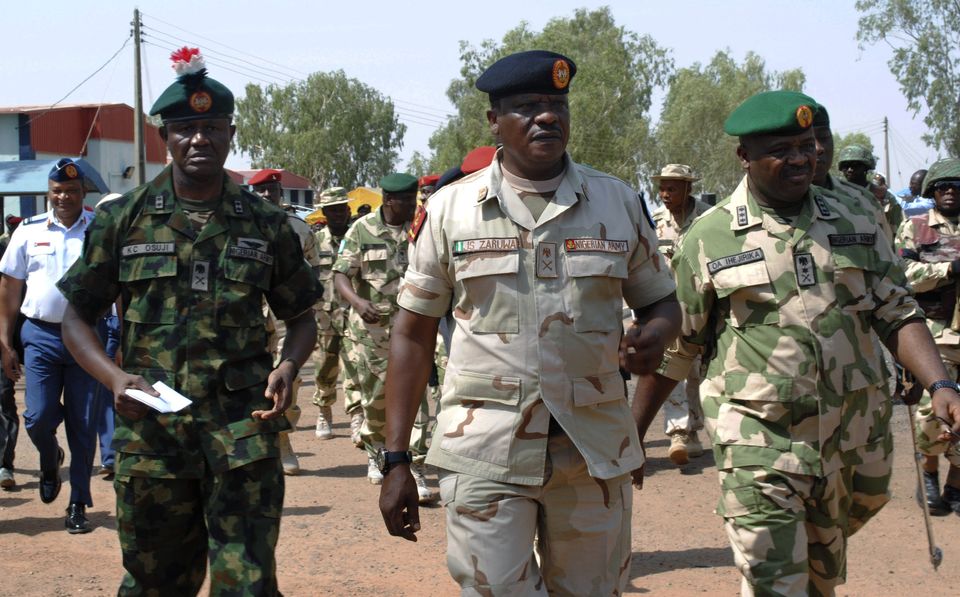 Babuji Ya'ari, the businessman accused of leading Boko Haram in their abduction of over 200 female students of Chibok secondary school in Borno state, has been arrested.
The Nigerian troops who effected the arrest have revealed that the businessman is a member of a vigilante group that was infiltrated by the dreaded insurgents before carrying out the infamous abduction of the schoolgirls over a year ago.
According to Major-General Chris Olukolade, spokesperson of the Defence Headquarters (DHQ), the suspect was the head of a "terrorists' intelligence cell" for Boko Haram under the guise of the self-defence youth vigilante group.
This Day also reports that soldiers told the Associated Press that some of their comrades belong to the extremist group.
"The arrest of the businessman … has also yielded some vital information and facilitated the arrest of other members of the terrorists' intelligence cell who are women," Olukolade was quoted to have said in a statement on Tuesday night.
The DHQ spokesperson, who did not reveal when the arrests were made or how many people were arrested, alleged that Ya'ari has since 2011 coordinated several deadly attacks on Maiduguri, the birthplace of Boko Haram, and spearheaded the May 2014 assassination of the Emir of Gwoza, a religious and traditional ruler who was targeted for speaking out against Boko Haram's extremism.
While some of the girls have escaped, there are many others within the camp of the insurgents as speculation is rife that some of these girls may have been converted to suicide bombers by the Islamic sect.
Among other revelations by the defence troops was that of a woman arrested, Hafsat Bako, who confessed to coordinating the payroll for Boko Haram operatives, who were paid a minimum of N10,000 a job.
In another development, Oby Ezekwesili, convener of the #BringBackOurGirls campaign, disclosed on Wednesday that she has been able to secure a meeting with President Muhammadu Buhari, to discuss how the remaining schoolgirls would be released.